Our Staff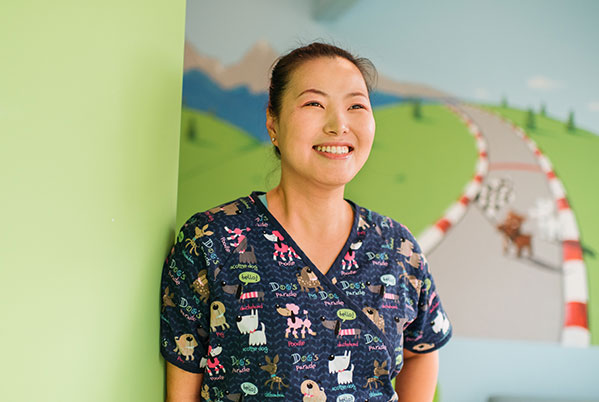 Jaine
Office Assistant
I was born in South Korea and have lived in Sacramento for the past five years. When I'm not at work playing with the kids and getting to know their parents, I am at home playing with my dog, Chucky. I love to watch movies and to travel. I am new to the dental field but I am quickly becoming an insurance expert. My favorite kind of food is Korean food.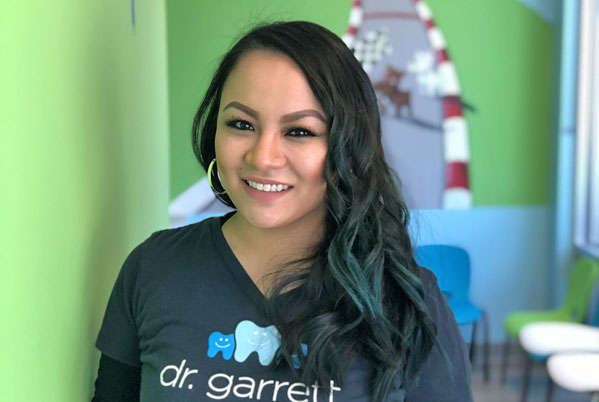 Leanne
Registered Dental Assistant
I've been working with kids for 7 years and counting. I love to spend time with my son and dogs, engage in anything that involves fitness, and musical theater. My favorite part of working with kids is creating a positive and fun experience. I love when the kids are excited to come back!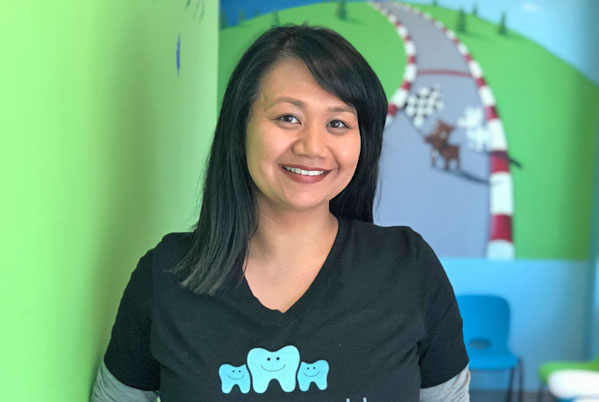 Carmina
Office Coordinator
I was born in Fremont, CA. I enjoy working at Dr. Garrett Pediatric Dentistry because I find joy in working with children and with a team that does as well. When I am not at work having fun with the children and families, I enjoy spending time with my husband and two sons.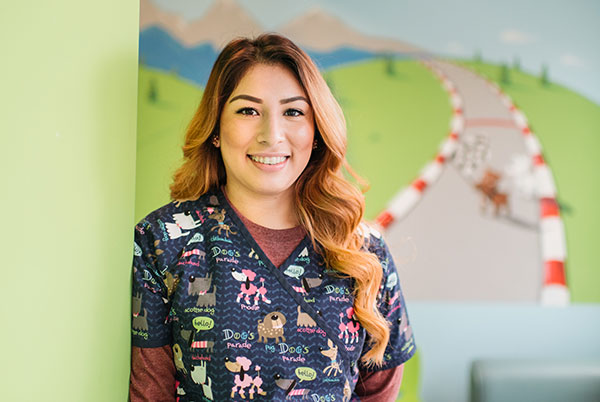 Louisa
Registered Dental Assistant
I am born and raised in Sacramento. I like working at Dr. Garrett Pediatric Dentistry because working with children is so much fun, and our team is great. When I am not at work you can find me shopping or watching movies.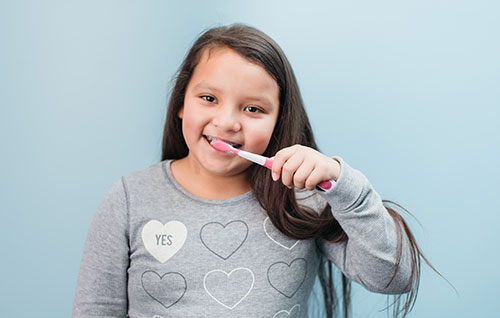 Preventative Care
Don't neglect those "baby" teeth! They are essential for speaking and the development of permanent teeth and a healthy bite. Regular cleanings are important for all ages.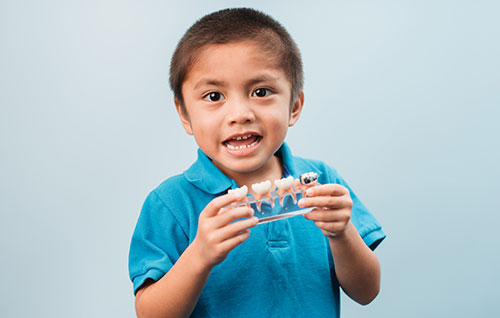 Fillings &
Crowns
Dr. Garrett explains everything to parents and children, and takes the anxiety out of cavities and other common problems. Nitrous oxide is an option, as are zirconium crowns.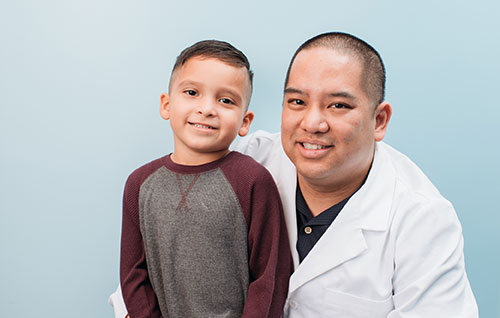 Specialized Treatments
Dr. Garrett works with many patients that have special needs. Often by building a relationship with the child, sedation options aren't needed, but are available if necessary.